Letter to the shareholders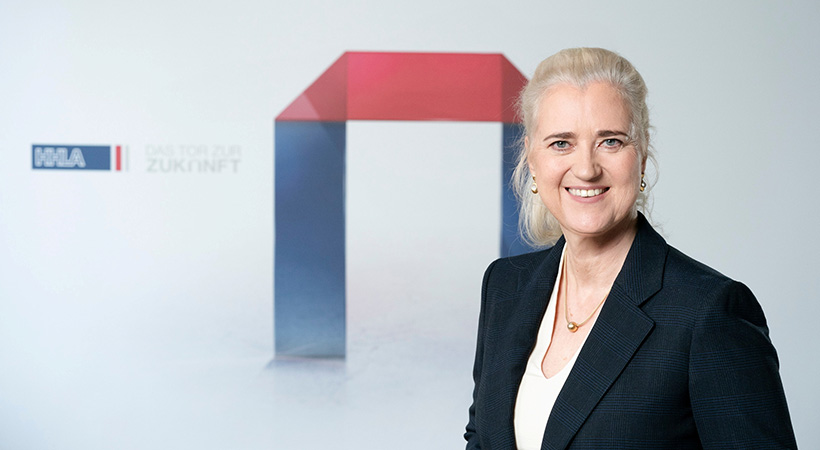 Ladies and gentlemen,
With the invasion of Ukraine by Russian troops, war has returned to European soil. We wholeheartedly condemn this breach of international law. As the operator of a terminal facility in the port of Odessa, our primary concern is the well-being of our employees. This Black Sea port is an essential supply route for Ukraine. As a result, we are doing all we can to support our staff members there and to resume operations as soon as possible.
The invasion of Russian troops into Ukraine has brought war back to European soil. We wholeheartedly condemn this breach of international law.
As logistics specialists, we are used to dealing with exceptional challenges. Over the past two years, it has been the coronavirus pandemic that has been such a huge challenge for us all. So it is all the more pleasing to be able to close the 2021 financial year so successfully. The Group's revenue and operating result (EBIT) of € 1,465.4 million (+12.7 %) and € 228.2 million (+84.7 %), respectively, were not just significantly higher than in the previous year but even surpassed our most recent full-year guidance of October 2021. This positive development was aided by significantly higher storage fees during the year as a result of persistent disruptions to global supply chains and substantial shipping delays. These, in turn, led to longer container dwell times and additional container movements at HHLA's terminals in Hamburg. Indeed it took an exceptional concerted effort by all employees and the management team to deal with this situation. Key ports in Asia, the Americas and Europe were forced to temporarily suspend operations due to COVID-19 infections, causing massive disruptions to global supply chains. By contrast, the operational stability of HHLA facilities was guaranteed at all times. And we are particularly indebted to the outstanding efforts of our employees for helping us achieve this.
Our strategic focus on growth, sustainability and strengthening our future viability is bearing fruit. During the past financial year, we were once again able to strengthen our competitive standing in Europe. One example of this is our agreement with COSCO SHIPPING Ports Limited (CSPL), a subsidiary of the Chinese shipping company COSCO, regarding a non-controlling interest in the HHLA Container Terminal Tollerort (CTT). The CTT will become a "preferred hub" in Europe, meaning it will be the preferred transhipment point for COSCO. This step is necessary in view of the changes that logistical value chains currently face. All over the world, ports are having to deal with ever larger ships, pressure on prices, the need for greater efficiency and increasingly fierce regional and international competition.
This is why stable customer relationships are more important than ever. More than at any time in the past, the expectations of customers must be met with excellent service quality, a high level of reliability and top-calibre, sustainable products. This is also what we want to deliver at the Port of Trieste, where operations commenced at our new terminal last year. The continuous expansion of our network is a further component in our efforts to meet customer needs with tailored products and services. We are therefore building another hub terminal for our rail subsidiary METRANS in the Hungarian city of Zalaegerszeg. Our European intermodal network comprises 17 of our own and other associated terminals and is an important part of the Silk Road. Our business activities are no longer limited to handling and transporting containers. In line with our strategic fields of activity, we also targeted new growth areas in the 2021 financial year. By launching the HHLA Hydrogen Network project, for example, we are making an active contribution to Germany's nationwide network for the development of hydrogen technology.
Our shareholders will also benefit from the results of the 2021 financial year. Subject to the approval of the Annual General Meeting on 16 June 2022, we will distribute a dividend of € 0.75 per class A share.
The impact of both the war in Ukraine and the pandemic will continue to challenge us in the 2022 financial year. Despite this, we can assure you – our shareholders – as well as our customers, consumers and companies that HHLA can be relied on, even in difficult times.
Yours,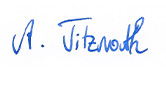 Angela Titzrath
Chairwoman of the Executive Board
Terminal
In maritime logistics, a terminal is a facility where freight transported by various modes of transport is handled.
Revenue
Revenue from sales or lettings and from services rendered, less sales deductions and VAT.
EBIT
Earnings before interest and taxes.
Terminal
In maritime logistics, a terminal is a facility where freight transported by various modes of transport is handled.
Hub terminal (Hinterland)
A terminal which bundles and distributes consignments as hand­ling hub. HHLA's rail companies operate hub terminals like this in Ceska Trebova, Budapest, Dunajska Streda, Poznan and Prague.
Intermodal/Intermodal systems
Transportation via several modes of transport (water, rail, road) combining the specific advantages of the respective carriers.