Statement from the Chairwoman of the Executive Board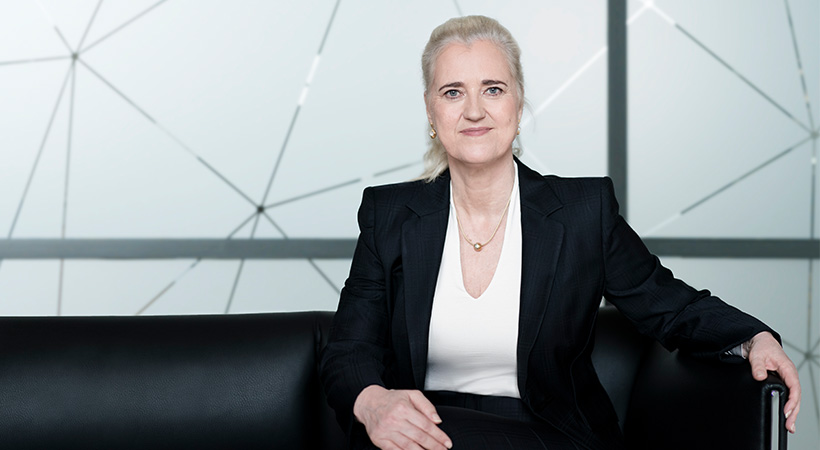 Ladies and gentlemen,
Sustainable business practices have been part of the DNA of Hamburger Hafen und Logistik AG for many decades now. Our sustainability strategy is integrated into the development of our business model under the heading "Balanced Logistics". We have been reporting on our activities transparently and systematically for many years now in line with the internationally recognised standards of the Global Reporting Initiative (GRI) and documenting how our business decisions contribute to achieving the Sustainable Development Goals (SDGs) of the United Nations.
Part of our mission to provide transparency includes fostering an open, trusting and regular dialogue with our stakeholders and interest groups. In order to further enhance our sustainability reporting, we once again carried out an extensive stakeholder survey in 2021 and determined the social, environmental and economic topics of importance to HHLA and to you, our stakeholders. On this basis, we have once again extended the audited disclosures for our non-financial report.
The 2021 financial year demonstrated yet again how important it is to reconcile economic, social and ecological aspects. We are still managing to do this despite the current coronavirus pandemic. This crisis has highlighted just how fragile the foundations on which we live really are. What has been encouraging, however, is the realisation that we have the possibility to contain the virus if the relevant protective measures are applied consistently. Our long-term aim is to achieve climate-neutral production throughout the HHLA Group by 2040. We want to halve our CO2 emissions by 2030, compared with 2018. Transport and logistics is responsible for 20 percent of carbon emissions in Germany and for as much as 25 percent in Europe as a whole. As part of its European Green Deal, the European Union has set itself ambitious targets for achieving net zero greenhouse gas emissions in Europe by 2050. In freight traffic, emissions are to be reduced by 90 percent. HHLA is doing its bit to transform declarations of intent into concrete action.
For example, HHLA has increased its rail transport by over 40 percent since 2018. After all, transferring goods from road to rail is a key lever for mitigating climate change. More goods are now transported by rail from the Port of Hamburg than from the ports of Rotterdam, Antwerp and Bremerhaven combined. The trains of our rail subsidiary METRANS have been running on green electricity in Germany since early 2021. This corresponds to a reduction in carbon emissions of almost 50,000 tonnes per year. Furthermore, we voluntarily offset unavoidable CO2 emissions on all METRANS routes to and from Hamburg, Koper and Bremerhaven. For HHLA, climate-neutral supply chains already start with quayside handling. Our Container Terminal Altenwerder was once again certified climate-neutral in 2021. There is still no other handling facility in the world that can offer such a high degree of climate neutrality. We want to achieve this same standard at our other facilities by further automating and digitalising our terminal processes during live operations. Innovation and technical excellence are the keys for us to develop sustainable solutions that enable us to protect the environment while achieving business success. Our commitment has also been recognised by independent bodies: in late 2021, the international CDP initiative (formerly: Carbon Disclosure Project) awarded our activities the second-highest ranking (B) in its climate rating system.
With that in mind, we are also turning our attention to the topic of hydrogen. The use of hydrogen as an energy source can make a key contribution to the decarbonisation of our company, which is why we launched the HHLA Hydrogen Network project. As our network extends from various ports into the European hinterland, we are ideally placed to exploit the opportunities offered by hydrogen import and transportation.
I encourage you to read more about this and other topics in our 2021 Sustainability Report for a complete overview of our goals and measures.
Yours,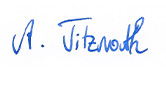 Angela Titzrath
Chairwoman of the Executive Board
Terminal
In maritime logistics, a terminal is a facility where freight transported by various modes of transport is handled.
Hinterland
A port's catchment area.