Letter to the Shareholders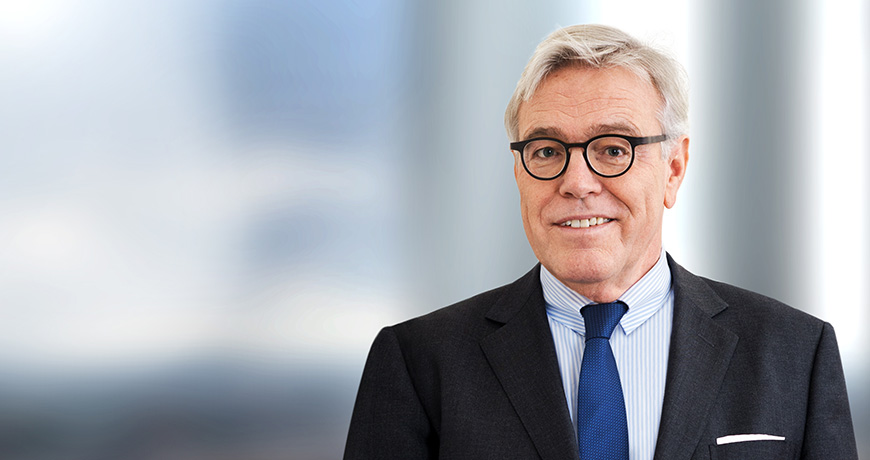 Ladies and Gentlemen,
Hamburger Hafen und Logistik AG (HHLA) faced an extremely difficult environment in the 2015 financial year. Global economic growth slowed to its lowest level since the 2008/2009 financial crisis. World trade was weak and once again lagged behind global GDP growth. As a result, global container throughput was also considerably weaker than originally projected at the beginning of the year, rising by just over 1 percent. With the exception of the 2009 crisis, this was the weakest growth since global container throughput was first recorded.
China, the most important economy for us, continued to lose momentum and disappointed forecasts with growth of less than 7 percent. Russia – the Port of Hamburg's second most important partner for seaborne container traffic until recently – remains mired in deep recession. In Ukraine, where we operate the Container Terminal Odessa, the economy is also suffering a severe crisis.
The ongoing restrictions with regard to infrastructure continue to pose a burden. Of particular relevance in this context is the long delay in the dredging of the river Elbe, which was originally planned for 2007, as well as the persistently poor condition of the Kiel canal, the restrictions caused by insufficient sediment management in the Port of Hamburg and bottlenecks on the roads in and around Hamburg. Against a backdrop of fiercer competition between the European North Range ports caused by surplus capacity and an increase in direct calling at ports in the Baltic Sea, this all resulted in a significant decline in volumes at our terminals.
Despite this extremely difficult operating environment, we recorded solid Group revenue of € 1.1 billion and a respectable operating result (EBIT) of nearly € 157 million in the 2015 financial year. We were unable to match the prior-year level, however. Revenue declined by almost 5 percent and the operating result (EBIT) by over 7 percent compared to the 2014 figures.
We recorded a good 12 percent decrease in seaborne handling to round 6.6 million standard containers (TEU) at our container terminals. This is primarily attributable to lower feeder traffic in the Baltic Sea, mainly as a result of the slump in traffic to and from Russia. Seaborne transport volumes between Asia and Hamburg were also down considerably year-on-year, impacted in particular by China's weaker foreign trade. As the decline in volumes at our terminal in Odessa was cushioned by market share gains, it was less pronounced than at the container terminals in Hamburg.
The decrease in volumes saw revenue in the Container segment contract by over 9 percent to € 675 million. The segment was unable to bring down costs in line with the volume trend. This is mainly due to personnel expenses, which were reduced by curtailing the use of external staff, but could not be adapted quickly enough to the temporary underutilisation of facilities. The segment's operating result (EBIT) declined by around 29 percent to just under € 111 million.
The Intermodal segment once again recorded encouraging growth in volumes and earnings. The transport volumes of our Metrans and Polzug rail companies in seaport-hinterland traffic rose by a further 5 percent above the already strong prior-year figure to reach 1.0 million TEU. There was above-average growth in both the links between the Adriatic ports and Central and Eastern Europe, as well as traffic between the Polish seaports and Poland's hinterland. By contrast, road transport was down by just under 5 percent due to challenging traffic conditions in the greater Hamburg area. All in all, container transport in the Intermodal segment rose by almost 3 percent to over 1.3 million TEU.
Revenue grew in line with volumes and rose to € 364 million. The operating result (EBIT) doubled to just over € 55 million, This achievement was significantly aided by investments in our own locomotives, container wagons and handling facilities. These increase our productivity, flexibility, quality and added value. Although this encouraging earnings growth in the Intermodal segment was unable to fully offset shortfalls in the Container segment, it once again clearly vindicates the strategic expansion of our rail activities, which is now making a significant contribution to the economic stability of our company.
We continue to safeguard the Port of Hamburg's importance as an all-purpose port with our range of services in the Logistics segment. However, the difficult operating environment and market conditions are forcing us to focus on those areas of the company which offer sustainable economic prospects. HHLA's expertise in infrastructure and project development along the maritime transport chain is marketed around the world by our consultancy subsidiaries.
The Real Estate subgroup drives the process of structural change in the Speicherstadt historical warehouse district and Fischmarkt Hamburg-Altona area. Its success is reflected not only in higher revenue and earnings, but also in the honour bestowed on the Speicherstadt historical district in July 2015 when it was named a UNESCO World Heritage Site.
HHLA is a major employer and provides jobs for 5,345 people. The number of employees increased by almost 3 percent over the previous year. The strongest growth in headcount was recorded by the Intermodal segment, which hired an additional 130 people as part of investments in our own rolling stock. In addition, a good 68 percent of all jobs at HHLA are based in Hamburg. We therefore make an important contribution towards stabilising the labour market and safeguarding prosperity both in the city itself and in neighbouring states.
Our target of reducing CO2 emissions on each container handled by 30 percent from 2008 to 2020 was almost achieved already in 2015 as we reached 29.5 percent. The fact that we have virtually achieved our own ambitious target five years earlier than planned is a great success for the environment and also has a positive economic impact on the company.
Based on developments in the past financial year, the Executive and Supervisory Boards of Hamburger Hafen und Logistik AG will propose a dividend of € 0.59 per entitled Class A share for the 2015 financial year for the listed shares of the Port Logistics subgroup at the Annual General Meeting on 16 June 2016. This would represent a dividend payout of € 41.3 million for the Port Logistics subgroup – 13.5 percent more than in the previous year.
We will continue to pursue our successful, vertically aligned corporate strategy in 2016. We will make further improvements to our container terminals and their processes for efficiently handling the increasing number of container mega-ships. Our rail networks will be further expanded in line with demand and we will continue to invest in new locomotives as well as in the construction of our hub terminal in Budapest, Hungary, a key European hub. In addition, we are examining opportunities to invest or participate in attractive port projects. We are also working hard on our cost structures, and if necessary will dispose of shares in companies with no long-term prospects, adapt employee schedules more flexibly to the capacity utilisation of our facilities and continue to automate processes.
In light of current global economic forecasts and the outlook for our sector environment, we expect container throughput to be on a par with the previous year. In the container transport, we anticipate a slight increase against previous year. Group revenue is expected to be similar to that of the previous year. Due to one-off consolidation expenses, the Group's operating result (EBIT) will be in the range of € 115 million to € 145 million. We will face a wide range of geopolitical, global and financial risks, the potential consequences of which for our business are difficult to forecast at present.
Ladies and gentlemen, thanks to our quality and efficiency leadership both in container handling and the closely integrated, high-performance hinterland transport systems, I am confident that we are well positioned to exploit the opportunities presented to us in an increasingly competitive environment.
Yours,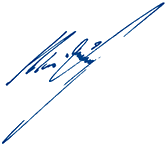 Klaus-Dieter Peters
Chairman of the Executive Board
North Range
North European coast where in the broadest sense all large continental ports from Le Havre to Hamburg are situated. Among the four largest ports are Hamburg, Bremen ports, Rotterdam and Antwerp.
Revenue
Sales derived from selling, letting or leasing and from services provided by the Group, less sales deductions and turnover tax.
EBIT
Earnings before interest and taxes.
Standard Container
A TEU is a 20-foot standard container, used as a unit for measuring container volumes. A 20-foot standard container is 6.06 metres long, 2.44 metres wide and 2.59 metres high.
Feeder / Feeder Ship
Vessels that carry smaller numbers of containers to ports. Feeders are used to transport boxes from Hamburg to the Baltic region, for instance.
Terminal
In maritime logistics, a terminal is a facility where freight transported by various modes of transport is handled.
Hinterland
Describes a port's catchment area.
Revenue
Sales derived from selling, letting or leasing and from services provided by the Group, less sales deductions and turnover tax.
Investments
Payments for investments in property, plant and equipment, investment property and for investments in intangible assets.
Hub Terminal (Hinterland)
A Terminal which bundles and distributes consignments as a handling hub. HHLA's rail companies operate hub terminals like this in Ceska Trebova, Dunajska Streda, Poznan and Prague.