Letter to the Shareholders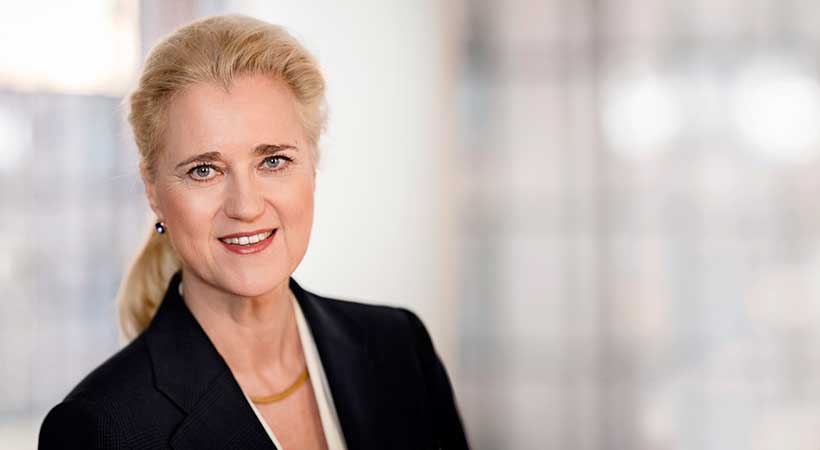 Ladies and Gentlemen,
on 1 January 2017 I took over as Chairwoman of the Executive Board of Hamburger Hafen und Logistik AG (HHLA). In this new role, I am delighted to extend a warm welcome to you and present our Annual Report for 2016.
The development of the global economy and global trade was weak in the past financial year. Growth rates were down on the prior-year figures. There was a lack of momentum in both China and Russia – two critical economies for the Port of Hamburg. In China, growth once again fell short of the prior-year rate. Although the Russian economy picked up slightly, it was still mired in recession. In this environment and given the weak growth rates for container throughput as well as expanded capacities, competition between the European ports intensified further. It was also a turbulent year for our shipping customers.
In view of these conditions, I am pleased to inform you that HHLA slightly exceeded its earnings forecast for the 2016 financial year. At Group level, we generated revenue of almost € 1.2 billion and an operating result (EBIT) of approximately € 164 million. Revenue grew by over 3 percent compared with the previous year and the operating result by just under 5 percent.
Throughput in the Container segment rose by 1.5 percent to almost 6.7 million standard containers (TEU) in the reporting period. HHLA's container terminals in Hamburg recorded a 1.1 percent increase in throughput, while our Ukrainian terminal in Odessa posted significant volume growth of over 10 percent. The volume increases in Hamburg are primarily attributable to feeder traffic with the Baltic sea ports.
The container transport activities of our Intermodal companies continued to make very successful progress. At 1.4 million TEU, the previous year's volume was exceeded by almost 7 percent. This growth was driven by our rail companies.
The Executive and Supervisory Boards of HHLA will therefore propose a dividend of € 0.59 per entitled Class A share for the 2016 financial year for the listed shares of the Port Logistics subgroup at the Annual General Meeting on 21 June 2017. Together with the dividends for the non-listed Class S shares of the Real Estate subgroup, HHLA would therefore be distributing a total of € 46.7 million to its shareholders.
Major challenges lie ahead for HHLA. Following the decision of the Federal Administrative Court in Leipzig, we are still waiting for the dredging of the river Elbe. This infrastructure project must be implemented as soon as possible so that we and our customers can plan reliably. Our shipping customers in particular are in the middle of a consolidation process and we cannot yet predict the impact this will have on our business. The outlook for the global economy in 2017 shows an upward trend. At the same time, however, we see political uncertainty that may have consequences for the global division of labour and for the international trade. To what extent this will impact our business environment remains to be seen.
However, we expect for the 2017 financial year container throughput to remain nearly on previous year level. We are confident that the positive trend in container transport will continue. This should lead to Group revenue on a par with the previous year. For an organizational restructuring we might use financial resources once to make the company sustainably fit for the future. Irrespective of this, the Executive Board forecasts a consolidated operating result (EBIT) in a range between € 130 million and € 160 million.
HHLA is a financially sound company and has proved many times in its long history that it is capable of keeping pace with and shaping change processes, as well as systematically exploiting the opportunities that arise. We will continue to fine-tune our strategy continuously and sustainably with a sense of calm and confidence while successfully steering the company through the coming year and into the future.
Yours,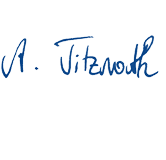 Angela Titzrath
Chairwoman of the Executive Board
Revenue
Revenue from sales or lettings and from services rendered, less sales deductions and VAT.
EBIT
Earnings before interest and taxes.
Standard Container
A TEU is a 20-foot standard container, used as a unit for measuring container volumes. A 20-foot standard container is 6.06 metres long, 2.44 metres wide and 2.59 metres high.
TEU (Twenty-Foot Equivalent Unit)
A TEU is a 20-foot standard container, used as a unit for measuring container volumes. A 20-foot standard container is 6.06 metres long, 2.44 metres wide and 2.59 metres high.
Terminal
In maritime logistics, a terminal is a facility where freight transported by various modes of transport is handled.
Feeder/Feeder Ship
Vessels which carry smaller numbers of containers to ports. From Hamburg, feeders are primarily used to transport boxes to the Baltic region.