Market environment
Major achievements
Results
Continuing war in Ukraine, geopolitical tensions, inflation and rising interest rates are dampening the purchasing patterns of consumers and industry and led to declining container trade volumes
Container dwell times in the ports reached a more normalized level
Efficiency programme: automation of block storage & development of AGV area continued
Finalising of the CSPL's minority shareholding in CTT
Metrans expands rail network to South-Eastern Europe
HHLA TK Estonia and FERNRIDE successfully complete first phase of joint project on autonomous driving at the terminal
Container throughput down strongly; container transport decreased moderately
Revenue and EBIT impacted by drop in volumes and decline in storage fees
Investments in environmentally friendly equipment proceeded; capex after six months of € ~142 m in line with full-year guidance
Foreword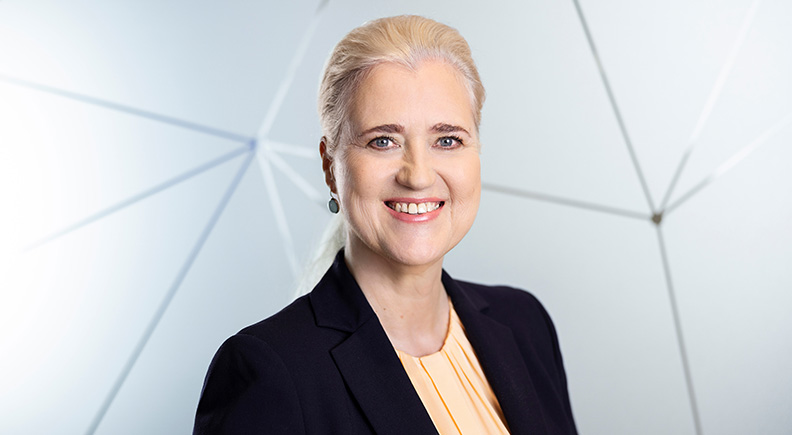 As a European logistics company, the global economic slowdown also directly affects HHLA. With this in mind, we are working all the more resolutely to overcome the current challenges and capitalise on future opportunities.
Foreword
Key figures January – June
Group
Port Logistics
Real Estate
2,876
Container throughput
in TEU thousand
819
Container transport
in TEU thousand
727.1
Revenue
in € million
8.2
Profit after tax and
non-controlling interests
in € million
To the Income statement
HHLA segments
Container
352.2
Revenue
in € million
352.2
Revenue
in € million
HHLA's container terminals link ships, rail freight and trucks to create an efficient transport chain. The terminals in Hamburg form the most important European hub between Asia and Central/Eastern Europe. HHLA also operates a container terminal in the Ukrainian city of Odessa, Tallinn in Estonia und Trieste in Italy.
To the Container segment
Intermodal
313.0
Revenue
in € million
313.0
Revenue
in € million
HHLA's rail companies operate a comprehensive transport and terminal network for container transportation and connect ports on the North and Baltic seas, as well as the Northern Adriatic, with their hinterland. Truck transports in the local area and in European long-distance traffic as well as transhipments in the Port of Hamburg round off the service portfolio.
To the Intermodal segment
Logistics
40.8
Revenue
in € million
40.8
Revenue
in € million
In this segment, HHLA pools a wide range of port-related services such as dry bulk, vehicle and fruit logistics. Process automation, air-based logistics services and other digital services for the intermodal sector complement the range of services. HHLA also markets its expertise in infrastructure and project development internationally.
To the Logistics segment
Real Estate
23.4
Revenue
in € million
23.4
Revenue
in € million
With the long-term development of the landmarked Speicherstadt historical warehouse district as well as the Hamburg Fish Market on the banks of the River Elbe in Altona, HHLA is committed to a site development that is in line with the market and geared towards sustainability.
To the Real Estate segment