Market environment
Major achievements
Results
Ongoing geopolitical tensions, economic sanctions against Russia and economic slowdown led to strong decline in container trade volumes
Congestions released and container dwell times in the ports reached a more normalized level
Efficiency programme: automation of block storage & development of AGV area continued
German government finally approves CSPL's minority stake in CTT
CTO (Ukraine) still operational: hinterland transportation running as well as some top-up loading activities for grain vessels
Metrans expands rail network to South-Eastern Europe
Container throughput down strongly; container transport decreased moderately
Revenue and EBIT impacted by drop in volumes and decline in storage fees
ROCE in the Port Logistics subgroup of 3.5 % well below medium- and long-term target of 8.5 %
Foreword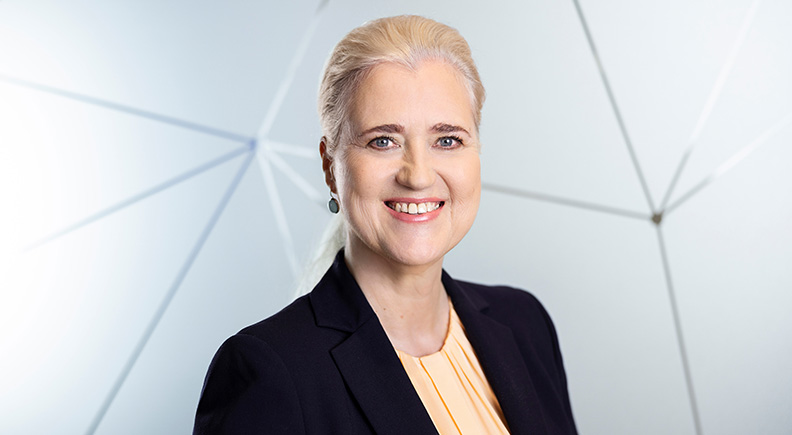 Future logistics must be sustainable. We have been addressing this challenge for many years now and will continue to invest in sustainable logistics.
Foreword
Key figures January – March
Group
Port Logistics
Real Estate
1,416
Container throughput
in thousand TEU
408
Container transport
in thousand TEU
364.7
Revenue
in € million
2.8
Profit after tax and
minority interests
in € million
To the Income statement
HHLA Segments
Container
175.8
Revenue
in € million
175.8
Revenue
in € million
HHLA's container terminals link ships, rail freight and trucks to create an efficient transport chain. The terminals in Hamburg form the most important European hub between Asia and Central/Eastern Europe. HHLA also operates a container terminal in the Ukrainian city of Odessa, Tallinn in Estonia und Trieste in Italy.
To the Container segment
Intermodal
157.3
Revenue
in € million
157.3
Revenue
in € million
HHLA's rail companies operate a comprehensive transport and terminal network for container transportation and connect ports on the North and Baltic seas, as well as the Northern Adriatic, with their hinterland. Truck transports in the local area and in European long-distance traffic as well as transhipments in the Port of Hamburg round off the service portfolio.
To the Intermodal segment
Logistics
21.1
Revenue
in € million
21.1
Revenue
in € million
In this segment, HHLA pools a wide range of port-related services such as dry bulk, vehicle and fruit logistics. Process automation, air-based logistics services and other digital services for the intermodal sector complement the range of services. HHLA also markets its expertise in infrastructure and project development internationally.
To the Logistics segment
Real Estate
11.6
Revenue
in € million
11.6
Revenue
in € million
With the long-term development of the landmarked Speicherstadt historical warehouse district as well as the Hamburg Fish Market on the banks of the River Elbe in Altona, HHLA is committed to a site development that is in line with the market and geared towards sustainability.
To the Real Estate segment