Letter to the shareholders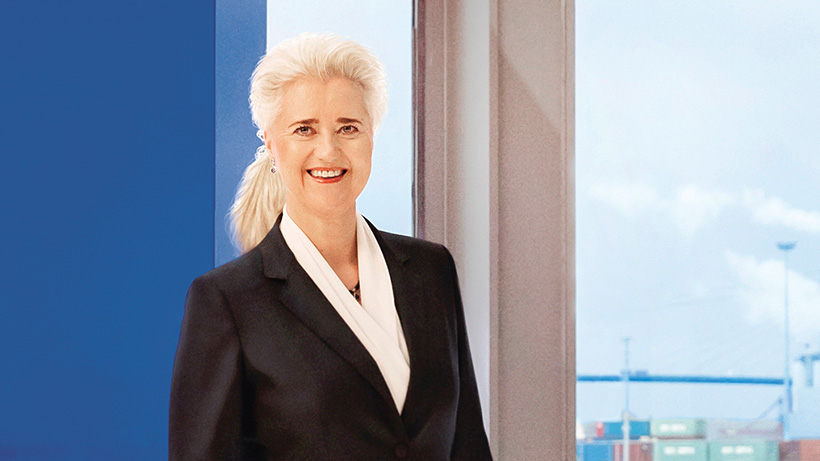 Ladies and gentlemen,
There is once again positive news to report from the Port of Hamburg. Work has commenced on the dredging of the river Elbe. According to the many assurances given by the Senate of the Free and Hanseatic City of Hamburg, this work is due to be fully completed by 2022. Just as important for the future of the port is the programme initiated by the Senator for Economic Affairs to foster dialogue between the worlds of politics, business, environmental associations and employee representatives, and in which we play an active role. Another piece of good news, which is probably of particular interest to you as our shareholders, is that Hamburger Hafen und Logistik AG (HHLA) enjoyed a successful start to the 2019 financial year with a significant rise in revenue and operating result, along with further improvements in profitability.
We are well aware of the fact that we are measured by our ability to live up to our performance promise. As a result, we constantly strive to achieve further improvements in our productivity, quality and reliability.
These results provide a firm basis for us to reach our guidance for the year. We are upholding this guidance despite the worsening market environment. Leading economic research institutes have recently downgraded their growth forecasts significantly. Nevertheless, growth is still expected and no decreases in economic performance or global trade are anticipated. Although dark clouds may be visible on the horizon, we do not see any need for an umbrella.
The seemingly endless back-and-forth regarding Britain's exit from the EU is unsettling the markets, as are the threats from Washington to impose higher customs duties and other protectionist measures for China and the EU. The Port of Hamburg, and HHLA in particular, has enjoyed close and reliable relationships with customers in China for many years now. Almost three quarters of all containers transported between the Asian continent and German seaports travel via the Port of Hamburg. This statistic underlines the importance of the Chinese market for our business. Hamburg is the most important hub in Germany on the maritime and continental Silk Road. Over the medium term, we expect to see stable growth in transport flows between Asia and Northern Europe, although it will be rail transport in particular that sees the strongest growth. We are therefore intensifying our efforts in order to assert our strong position on the market and to strengthen it further.
We will do this by systematically implementing our strategy of strengthening the creative power and future viability of HHLA. We maintain a regular dialogue with our customers so that we can respond to their requirements in good time. We are well aware of the fact that we are measured by our ability to live up to our performance promise. As a result, we constantly strive to achieve further improvements in productivity, quality and reliability. In order to secure and strengthen our competitive edge, the Hamburg Container Terminal Tollerort was equipped with the terminal management software N4 in April. This enables us to network our processes with the scheduling and management chains of our customers even more effectively. In the next two years, the two other HHLA container terminals in the Port of Hamburg, Container Terminal Burchardkai and Container Terminal Altenwerder, will also be switched over to the leading global terminal software, N4. This is an ambitious goal. But the technological and digital revolution is progressing fast. For this reason, we have already occupied key future-oriented areas of digitalisation – with our own internal solutions, investments in start-ups and partnerships.
Finally, I would like to add one more piece of good news to the positive reports from the Port of Hamburg mentioned above. In March, the Container Terminal Altenwerder was certified as a "climate-neutral company" by the TÜV certification authority, making it the first zero-emissions terminal in Europe. With all of our focus on boosting efficiency and profitability, we have not lost sight of the fact that we have to treat natural resources with great responsibility. And not just on climate protest Fridays, but every day of the week.
Yours,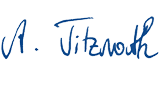 Angela Titzrath
Chairwoman of the Executive Board