Letter to the shareholders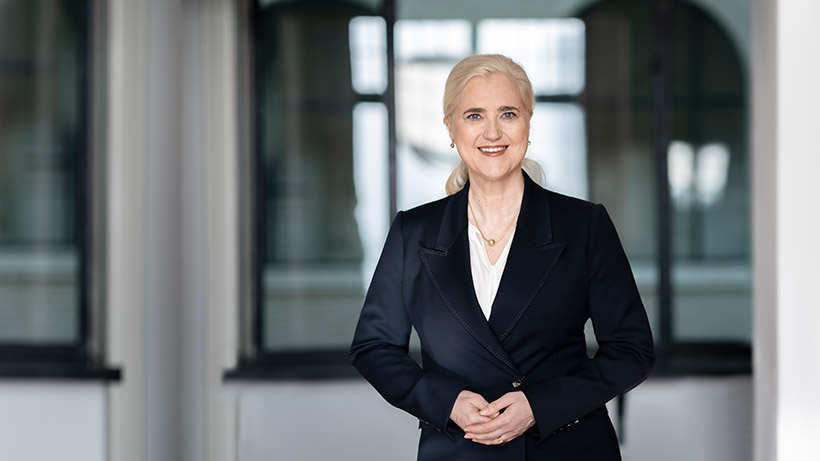 Ladies and gentlemen,
We have been serving Chinese ships at our Container Terminal Tollerort in Hamburg for almost 40 years now. The first freighter to dock here in August 1982 was 170 metres long and 28 metres wide, with a load capacity of around 1,200 standard containers (TEU). No comparison to what the container ships of our long-standing customer COSCO Shipping are able to transport today. Their capacity is over 20,000 TEU, and it is always fascinating to watch these giant 400-metre-long steel vessels being manoeuvred to the quayside. This increase in size not only reflects the technical advances in ship construction but also the strong growth in the movement of goods on the world's oceans. China plays a fundamental role for Hamburg in this regard. Around 30 percent of all containers handled at the port last year came from or were transported to the PRC.
In an increasingly interconnected world, only strong international partnerships can help us successfully tackle the challenges of the future, such as climate change.
China has developed into a global power over the past 50 years. With its ambitious Silk Road project, the government in Beijing is investing in the infrastructure of numerous countries, including in ports, roads, railways, pipelines and airports. At HHLA, we want to be an active and formative part of this network. Particularly since Hamburg sees itself as a gateway to the world, this project should serve as an incentive for us to be a central hub in this network. In Germany, the Silk Road begins and ends in our Free and Hanseatic City. And this, ladies and gentlemen, is also why we want to deepen the long-standing partnership with our Chinese business partner COSCO. We have offered the terminal operator COSCO Shipping Port Limited (CSPL) a minority stake in our Container Terminal Tollerort. The respective negotiations are expected to be successfully concluded in the near future. The expansion of this partnership will strengthen not only HHLA's competitive standing but that of Hamburg as a maritime location and Germany as an industrial nation, while also securing employment here.
In an increasingly interconnected world, only strong international partnerships can help us successfully tackle the challenges of the future, such as climate change. HHLA is one of Europe's leading logistics companies. Hamburg continues to be our home port; we are at home in Europe and active throughout the world. For example, our consulting subsidiary HPC is at present actively involved in the reconstruction of the Port of Beirut, which was destroyed a year ago by the detonation of highly explosive ammonium nitrate. We want to actively shape the future. We are therefore especially pleased to be among the 62 projects selected to receive government funding as part of Germany's National Hydrogen Strategy. This represents a further step in the systematic implementation of our growth-based strategy. Innovation is only possible, however, if we remain successful in our core business fields. We accomplished this in the first half of the current financial year. We achieved improved earnings in both container throughput and especially container transport compared to the previous year – which of course was strongly impacted by the coronavirus pandemic. In addition, our revenue has returned to its pre-pandemic level. Against this backdrop, we have raised our forecast for container transport and revenue in the Port Logistics subgroup and at Group level for 2021. Although we have benefited from the continuing disruptions to global supply chains, our employees are making great efforts to ensure we fulfil our responsibility to supply consumers and businesses reliably in the face of ongoing major ship delays. "We supply Germany and Europe" – this remains our primary objective.
Yours,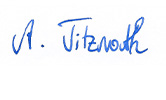 Angela Titzrath
Chairwoman of the Executive Board