Foreword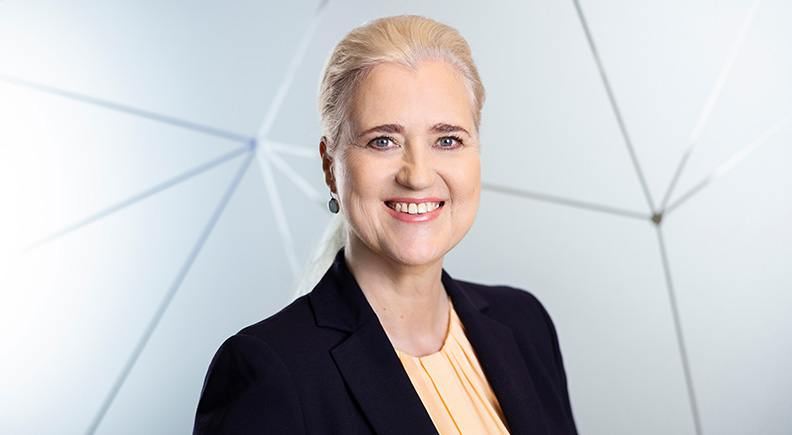 Dear shareholders,
On 13 September 2023, the Free and Hanseatic City of Hamburg announced that it had reached an agreement with Mediterranean Shipping Company S.A. (MSC) on a strategic investment in HHLA. Under the agreement, the City of Hamburg will remain a majority shareholder and will lead and continue to develop HHLA together with MSC. To this end, the City of Hamburg intends to maintain a share of 50.1 % while MSC will hold a share of up to 49.9 %. In accordance with this agreement, MSC made a voluntary public takeover bid to our shareholders on 23 October, which we, the Executive Board of HHLA, are closely examining together with the Supervisory Board, with a view to subsequently issuing a reasoned opinion.
MSC's interest fundamentally pays tribute to the work we have done in recent years. HHLA has demonstrated that it has set a clear course and, with its dense network of seaport terminals, hinterland connections and intermodal hubs, has evolved into a leading transport and logistics player in Europe. HHLA is therefore highly attractive for a rapidly growing company like MSC. Its bid is thus an expression of the successful work of all our employees, while also honouring HHLA's strategic alignment.
At the time of preparing this report, the opportunities and risks of a strategic investment by MSC are still being evaluated. Due also to ongoing negotiations with the shareholders, no conclusive assessment has therefore been made so far.
MSC's bid honours the successful alignment of HHLA: with its dense network of seaport terminals, hinterland connections and intermodal hubs, the company has evolved into a leading transport and logistics player in Europe.
Notwithstanding the medium and long-term prospects, 2023 continues to present us with major challenges, as the difficult global economic situation has increasingly deteriorated. In autumn, economic forecasts for both the global economy and Germany were downgraded once again. At a time when the war in Ukraine, persistent inflation and rising interest rates continue to cause uncertainty among consumers and industry, the reignited conflict in the Middle East represents an additional burden.
Nevertheless, HHLA was able to generate more throughput volume in the third quarter than in either of the two preceding quarters or the same quarter last year. Over the entire nine months, however, volumes were still down. Moreover, cost savings were offset by higher maintenance expenses, increased material prices and the first-time full effect of inflation-induced collective agreements compared with last year. Against the backdrop of these persistently adverse economic trends, we expect to reach the lower end of our EBIT guidance range.
In times of multiple crises, it is all the more important to adhere to our strategic course and take advantage of the opportunities of the future. We will therefore continue to work hard – even in unsettled times – on the efficiency programme for our terminals in Hamburg in order to strengthen the company's competitiveness and future viability. In addition, we are continuing to drive our efforts in the area of sustainability.
For example, Container Terminal Altenwerder was once again certified as climate-neutral. Our rail subsidiary Metrans is also continually expanding the HHLA Pure network in Europe. In the first half of the year, two-thirds of Metrans' total container volume was transported in a climate-friendly manner with the help of HHLA Pure. Moreover, the shore-side power plant at Container Terminal Tollerort proved to be a success during an initial ship integration test. This means that, together with our partners, we are making an important contribution to the decarbonisation of the port and our logistics chains. These projects highlight the systematic continuation of HHLA's sustainable and innovative initiatives for the logistics of tomorrow and the company's future success.
Yours,

Angela Titzrath
Chief Executive Officer