Letter to the shareholders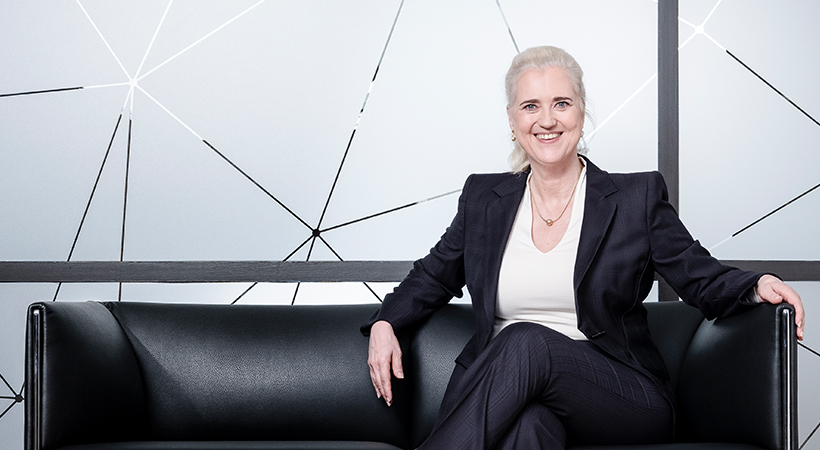 Dear shareholders,
Despite various critical events occurring during the period, Hamburger Hafen und Logistik AG (HHLA) recorded a positive result in the first nine months of 2022. As such, we are confident that we will be able to achieve our targets for the financial year as a whole within the forecast ranges. Given the general macroeconomic environment, where situations often change quickly without any scope for us to influence them, this is a notable achievement.
Neither the Port of Hamburg, nor HHLA nor CTT are going to be sold to China. HHLA remains an independent listed company.
After all, the war in Ukraine, high energy prices, rising personnel and procurement expenses, and growing recessionary tendencies also impact our business. Supply chains are still disrupted but not as severely as in the first half of the year. By drawing on the efficiency and reliability of staff and technology at our Hamburg terminals, we have been able to significantly reduce the backlog of ships in the German Bight. However, containers continue to accumulate at our terminals. Although this results in persistently high storage charges with a positive impact on earnings, longer containers dwell times at our terminals also lead to additional expenses that are becoming increasingly costly. Supply chain delays that extend into the hinterland also affect the transports of all intermodal operators, including our rail subsidiary METRANS – which nevertheless made a significant contribution to earnings once again.
To an uncharacteristic degree, HHLA was dragged into the political debate about the future of German-Chinese relations. The agreement reached over one year ago to sell a minority interest of 35 percent in the company operating HHLA Container Terminal Tollerort (CTT) to the Chinese company COSCO SHIPPING Ports Limited (CSPL) was rejected by certain parts of the German government during the investment review process. Our reasoning that this did not involve the sale of critical infrastructure to a Chinese state-owned enterprise but was merely a minority interest in an operating company and that CSPL would not have access to any sensitive IT or customer data largely fell on deaf ears. Instead, the symbolic importance of the Port of Hamburg was used in an increasingly heated debate to exploit the planned partnership for political ends.
In light of this, I am very grateful to the First Mayor of the Free and Hanseatic City of Hamburg, Peter Tschentscher, for defending – against fierce criticism from Berlin – the benefits of CSPL's non-controlling interest in CTT for Hamburg as a maritime hub and for Germany as an export nation. Following a number of constructive discussions held with the government, a political compromise was finally achieved. This compromise permits CSPL to acquire a stake of up to 25 percent in CTT's operating company under specific conditions. I would like to reassure you once again: neither the Port of Hamburg, nor HHLA nor CTT are going to be sold to China. HHLA remains an independent listed company.
We will continue to implement our strategy based on growth and sustainability. The fact that HHLA and its holistic "Balance Logistics" corporate strategy were the recipients of the Sustainability Impact Award in the "Impact on Earth" category demonstrates that we are on a successful course. Over 70 companies from all over Germany competed for the award.
HHLA is also playing its part to secure safe and climate-friendly energy supplies within the framework of the strategic energy partnership between the United Arab Emirates and Germany. As part of this, the first test delivery of hydrogen in the form of ammonia has already been processed at Container Terminal Altenwerder. We have also been upholding our commitment to social responsibility by providing apprenticeships and training via dual study courses to 23 young people since August. We currently have 89 young trainees receiving training in a range of different professions. They represent a valuable investment in the future of HHLA.
Yours,

Angela Titzrath
Chairwoman of the Executive Board