Foreword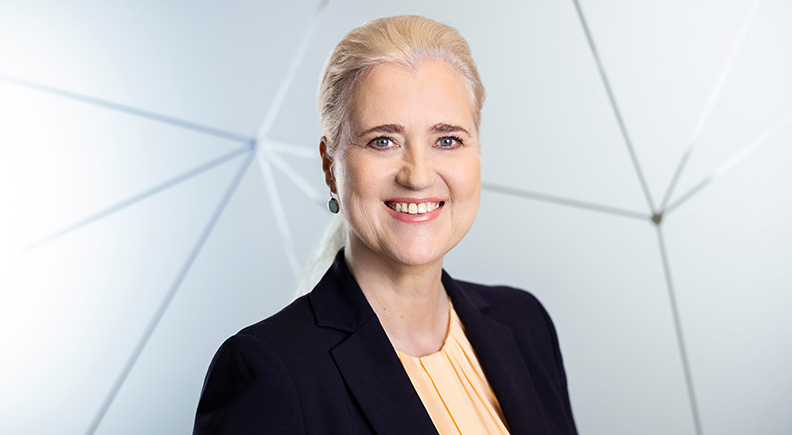 Dear shareholders,
With its network stretching from the ports of Hamburg, Tallinn, Odessa and Trieste into the European hinterland, Hamburger Hafen und Logistik AG (HHLA) is well positioned to deal with challenging times. The company faced a particularly adverse operating environment in the past year. And although a further difficult year lies ahead in 2023, HHLA can draw on its many years of experience in logistics to master these challenges. As a logistics company, we also constantly reflect the current status of the global economy. The war in Ukraine and the resulting geopolitical tensions have further exacerbated market uncertainty – and this is also impacting HHLA's business. Moreover, increased producer prices are causing consumer demand to weaken.
Against the backdrop of this economic slowdown, container throughput and transport in the first quarter of the year were very weak, as expected. HHLA's container terminals handled around 1.4 million standard containers (TEU). In addition to the shortfall in throughput at Container Terminal Odessa (CTO) as a result of the war, the year-on-year decrease of 18.6 percent was mainly attributable to a strong decline in volumes of the Far East shipping region at the container terminals in Hamburg. We expect to see a market recovery – especially on Far East routes – in the second quarter.
Seaborne container handling is still suspended at CTO. Despite the difficult situation, our employees there continue to work on onshore operations. Since December 2022, the terminal has been involved in grain transshipment, conducting seaborne handling for grain ships whenever the situation there allows.
In the highly competitive market for hinterland container transport, HHLA's Intermodal companies reported a decrease in volumes of 5.4 percent. Rail and road transport were equally affected.
Future logistics must be sustainable. We have been addressing this challenge for many years now and will continue to invest in sustainable logistics.
HHLA is preparing for the future and continues to invest in innovative and sustainable logistics. For HHLA, one thing is clear: the logistics industry of the future must be sustainable – and we have been addressing this challenge for many years now.
In the Container segment, for example, we continued to drive the implementation of our comprehensive efficiency programme at our terminals in Hamburg, including the related organisational realignment. By boosting efficiency and performance, we aim to secure jobs and sites over the long term. Another forward-looking project is the construction of a hydrogen filling station, which was commissioned in the first quarter and is scheduled to be completed and commence operations as part of the "Clean Port & Logistics" innovation cluster at Container Terminal Tollerort (CTT) by the end of the year. Together with partner companies, we are already working on concepts to quickly bring hydrogen-powered heavy goods vehicles to market.
HHLA continued to invest in the expansion of its network in the first quarter of 2023: with a new location in Kazakhstan, HHLA has been able to offer its customers a route linking Europe, the Caucasus region and central Asia since February 2023. In March, our rail subsidiary Metrans acquired a stake in the Croatian company Adria Rail, thus extending its network in the promising southern European market. This will allow Metrans to expand its European network of inland terminals at important hubs to a total of 21 terminals. These investments are an important element of the continued shift of road transport to more environmentally friendly rail transport. With our HHLA Pure product, Metrans already transports almost half of its cargo volume on a carbon-free basis. This represented almost one million standard containers last year.
The HHLA Next innovation unit has invested in FERNRIDE and launched a pilot project for automated driving at HHLA TK Estonia. Together, new solutions are being developed for the gradual automation of trucks in real-life situations. In addition, HHLA Sky has entered into an innovation partnership with Hamburg's Landesbetrieb Straßen, Brücken und Gewässer (LSBG) (state agency for roads, bridges and waterways). Using data captured from the air, the aim is to facilitate the maintenance, planning and development of bridges, buildings, dykes and roads.
HHLA firmly believes that only a sustainable logistics network can satisfy the growing requirements. We will therefore continue to focus on our strategy based on sustainability and growth as we resolutely pursue our goal of making this vision a reality.
The planned acquisition of a non-controlling interest in Container Terminal Tollerort (CTT) by our long-standing customer COSCO SHIPPING Ports Limited (CSPL) continued to dominate our attention in the first quarter. All parties involved took the German government's concerns very seriously, particularly regarding security matters in the course of the investment review. It was possible to clarify these concerns together during intensive and constructive discussions. We are delighted that we will soon be able to finalise the transaction together with COSCO. We are aware of the sensitivity of this project and will continue our cooperation with COSCO in a responsible manner.
Yours,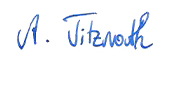 Angela Titzrath
Chief Executive Officer