Letter to the shareholders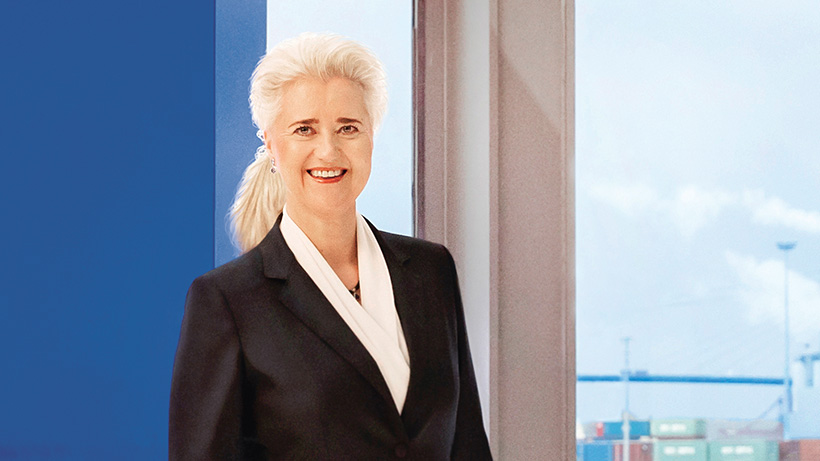 Ladies and gentlemen,
We received great appreciation for our work at this year's Annual General Meeting on 18 June. I would like to take this opportunity to thank everyone most warmly, also on behalf of my colleagues on the Executive Board. Particularly in times of uncertainty, the trust of our shareholders in the actions of the Executive Board is something we hold in high regard. Our future-oriented work was also praised recently by prominent representatives from the world of politics. During her visit to the Container Terminal Altenwerder in May, German Chancellor Angela Merkel cited the Port of Hamburg as a successful example of how mobility and global trade could be designed with the environment in mind. Chinese Vice President Wang Qishan, who visited the Container Terminal Tollerort a few days after the German chancellor, was also impressed by HHLA's performance.
The topic of sustainability is also an integral element of our successful business development. We are aware of our social responsibility with regard to climate protection and have already taken numerous steps.
While we are delighted with the recognition for our achievements, we are still aware of our strategic goal of continuing HHLA's successful development. In the first half of the year, we succeeded once again in achieving this goal, as you can read in this report. Container throughput remained at the same high level as last year. The HHLA transport companies achieved significant growth, both in terms of road and rail transport. As a result, we believe that we will safely reach the targets forecast for the 2019 financial year. At the same time, we are keeping a close eye in particular on political developments and their impact on global markets and transport flows. With the recent escalations in the conflict between the USA and Iran, a further flashpoint has emerged which is also affecting the international trade route through the Strait of Hormuz. Although this has not yet had any direct impact on our business, every escalating conflict represents an additional uncertainty factor.
In such unstable environments, it is particularly important not to lose sight of our aims but to adjust our strategy where necessary to the new circumstances. HHLA will therefore continue to work on the consistent implementation of its strategic goals in order to strengthen the company's creative power and future viability. This involves, for example, continuously modernising our facilities. The dismantling of three container gantry cranes at the Container Terminal Burchardkai started in July. New gantry cranes will be built in their place, allowing mega-ships to be processed at an additional berth. We are still firmly committed to the digital projects we have already launched and are searching for further opportunities to drive forward the digital transformation at HHLA.
The topic of sustainability is integral to our successful business growth. We listened carefully when the representative of the "Fridays for Future" climate change movement addressed his expectations to us during his speech held at our Annual General Meeting. We are aware of our social responsibility for greater climate protection and have already done a lot of work in this area – also long before the youth-led Friday protests became a wake-up call for politicians. Our objective is for the entire HHLA Group to be climate-neutral. The Container Terminal Altenwerder is the first of its kind in the world to reduce its CO2 emissions to practically zero. With HHLA Pure, we will soon be offering a product that can guarantee the carbon-neutral handling of our customers' goods and also their carbon-neutral onward transport by our rail subsidiary Metrans. We are delighted to have already found pilot clients for this environmentally friendly product. We are all aware that we must make more concerted efforts in order to preserve our natural resources. However, this means finding a balance between economic growth, climate protection and business success. And this will necessitate further innovations and investments in clean technologies and services. As the gateway to the future, HHLA wants to do its bit for climate protection.
Yours,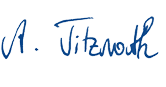 Angela Titzrath
Chairwoman of the Executive Board